Delaware & National Heritage Corridor & National Canal Museum Upcoming Events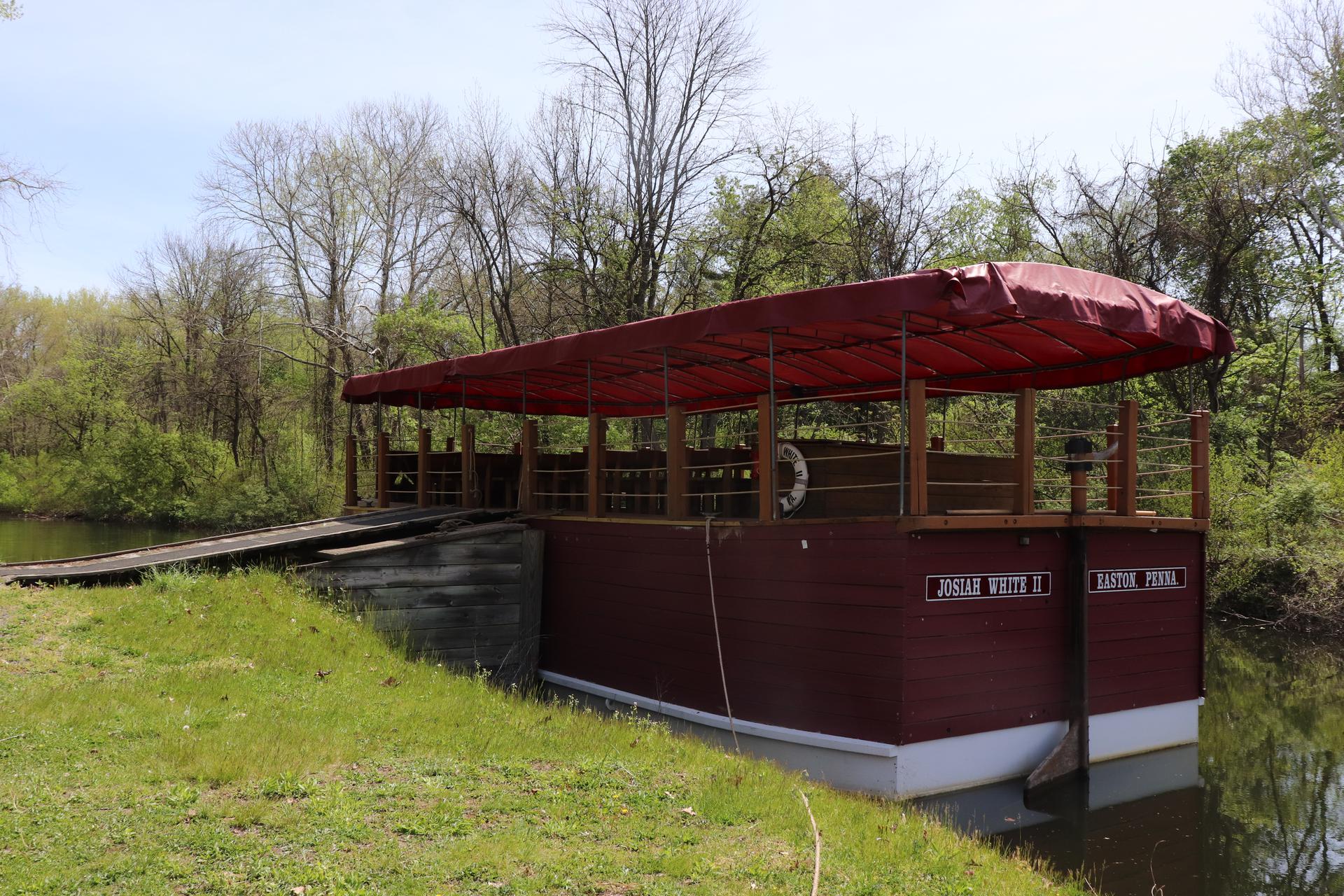 The countdown is on!

Public Rides aboard the Josiah White II canal boat will start for the season on Saturday, June 4.

As in previous years, there will be four 45-minute boat rides a day Wednesday through Sunday at 12:00, 1:00, 2:00, and 3:00pm. June is a wonderful month to visit – it offers the best of summer without all the heat!
We've had to raise the prices this year for our Museum + Boat admission ($15 for adults, $14 for seniors, and $11 for children) to account for rising costs on everything from hay for the mules to increasing wages for our hardworking boat crew. However, we're committed to being accessible to all.
The National Canal Museum participates in two wonderful programs,

Blue Star Museums

and

Museums for All

, to offer free admission to active military families and lower-income families receiving food assistance benefits. We also offer family packs and group discounts that offer savings. And, of course, D&L Members always receive free admission to the museum and boat rides, as well as other benefits. Memberships can be purchased on-site before buying your tickets or online

here.
Become a Welcome Center Host
The National Canal Museum is looking for dependable, friendly individuals to join our team in June as

Welcome Center Hosts

. The Welcome Center Host
is a seasonal, part-time position that is one of the first points of contact for visitors to the National Canal Museum and its mule-drawn canal boat during the open season (June through October). He/she/they sell admission tickets and snacks, assist with rentals of boats and bikes, and answer visitor questions.
Typical work hours are 11am-5pm.
Workweeks can be weekends only or a combination of weekends and one or more weekdays (Wed-Fri), depending on the candidate
'
s availability.
For the full job description and to apply online:
Intern at the NCM
The Museum Collections Internship
is available to current students and recent graduates in the fields of history, museum studies, or library and information sciences.
Over 8 weeks between June and August (dates are flexible), the intern will assist with the grant-funded inventory of National Canal Museum collections held at the Museum Support Center in Easton.
Under the supervision of the Inventory Coordinator, he/she/they will gain experience in documenting, handling, storing, and organizing historical objects and archival materials.
Work days are flexible (minimum 8 hours per week) and there is a stipend of $1,000.
For the full job description and to apply online: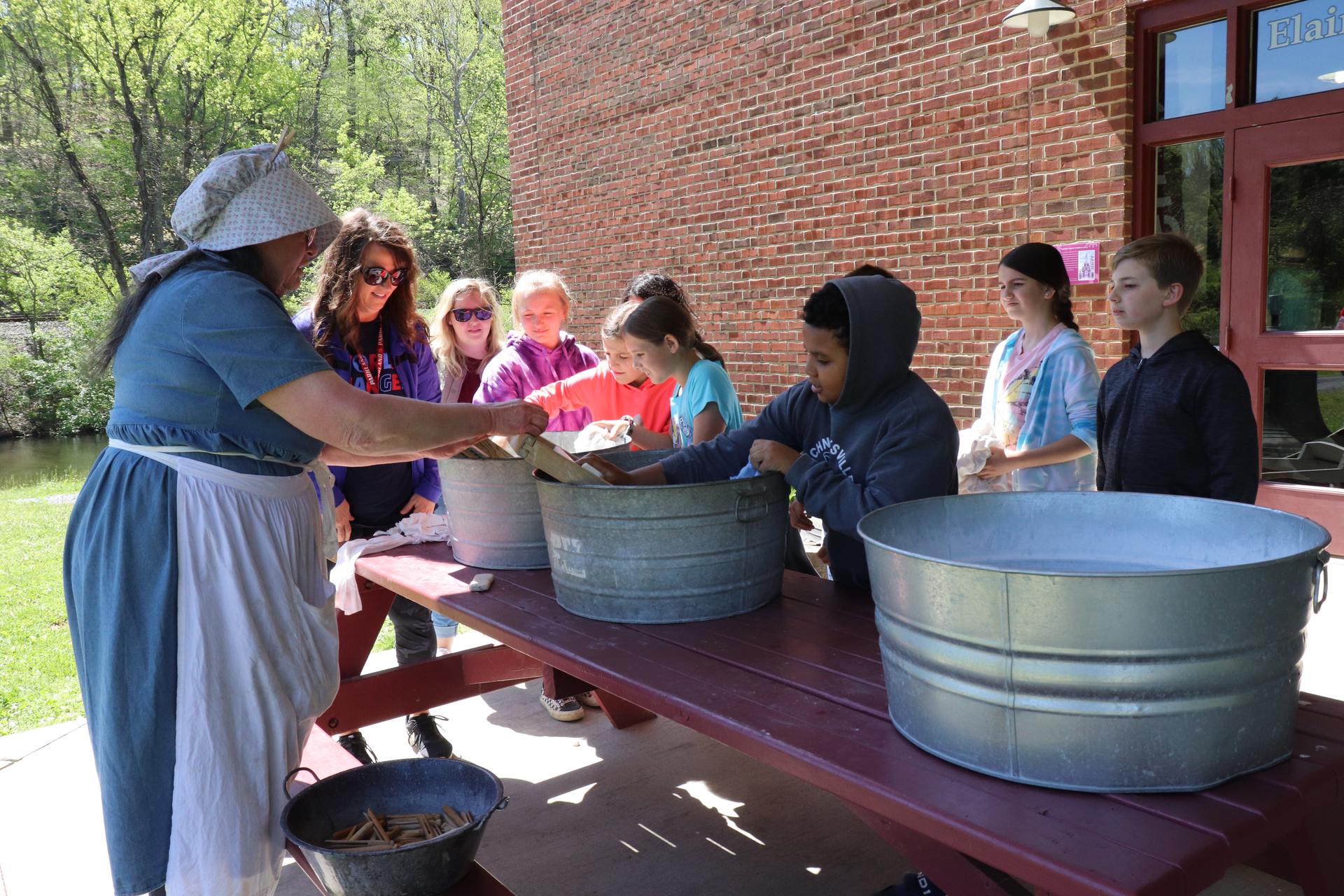 Kids on the Canal: Immersion Fest
Saturday, May 21, 11:30am - 4:30pm
This month's Kids on the Canal event gives families a taste of our popular Immersion Days field trip for schools.
Try blowing a conch shell horn, learn about the concepts of simple machines, friction, and buoyancy, and do some laundry 1800s-style!
Activities are included with museum admission.

Learn More.
Family Learning Walk on the D&L Trail
Sunday, May 22, 10:00am-11:30am
Join educators from the National Canal Museum and the DaVinci Science Center for a 1-mile walk along the D&L Trail for families with elementary-aged children.
Starting at the Sand Island Playground in Bethlehem, we
'
ll discover local plants and bugs using a smartphone app and learn about why there was a canal here.
This walk is part of Remake Learning Days, a national festival of educational events from Apr. 22-May 23. Participation is $10 per family and reservations are required.
Learn More.
Hugh Moore History Walk: River & Canal
Sunday, June 5, 1:00pm - 2:00pm
Discover Hugh Moore Park's fascinating past during our one-hour, guided walking tours. The River & Canal walk focuses on the two waterways, the park's flora and fauna, the locktender's house, and Island Park. Fee: $8 per person (50% off for D&L Members), no reservations necessary.
Jewish American Heritage in the D&L Corridor
Our historians are hard at work uncovering interesting stories of the past to share with you. It's Jewish American Heritage Month so we're highlighting the beginnings of some vibrant Jewish communities in the D&L Corridor.

Read More.
Help Us Recognize Women in the Corridor
Our new special exhibition, Beyond Rosie and Rivets: Industrial Women of the D&L Corridor, opened on April 2.
Help us celebrate even more local women in industry! Part of the exhibition is a rotating "Faces of Industry" slideshow. We would love to have more faces and stories to share.



If you or a female family member/friend worked in a manufacturing industry in the five counties of the Delaware & Lehigh National Heritage Corridor (Luzerne, Carbon, Lehigh, Northampton, or Bucks), we would love to hear from you. You can submit photographs and other information here:

https://canals.org/exhibitions/tell-us-her-story/
Become a member and start enjoying your




D&L Membership Benefits today!
Located in Easton's Hugh Moore Park,
the National Canal Museum is open for the season!
We are open Saturdays and Sundays from 11:30-4:30.
Starting June 8, the Museum will be open Wednesday through Sunday.
Additional information about the National Canal Museum, including pricing, is available by phoning 610-923-3548 x400 or by visiting
www.canals.org.
Our mailing address is:
Delaware & Lehigh National Heritage Corridor
2750 Hugh Moore Park Road
Easton, PA 18042
The Delaware & Lehigh National Heritage Corridor (EIN 23-2977618) is an approved 501(c)(3) organization and gifts are tax-deductible. The official registration and financial information of Delaware & Lehigh National Heritage Corridor may be obtained from the Pennsylvania Department of State by calling toll-free, within Pennsylvania, 1-800-732-0999.
Registration does not imply endorsement.
Thank you, D&L Members, for your support! Not a D&L Member?

Join today!
Corporate Sponsors & Partners